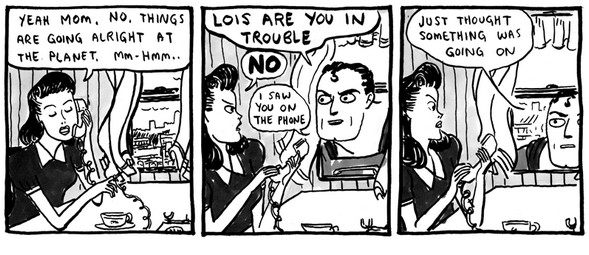 September means change. It marks the beginning of fall (to me, anyway – it's football season!), my entire office moved to an awesome downtown building a couple of weeks ago; my 13-month-old started Mother's Morning Out for the first time and my 3-year-old started preschool.
And earlier this week I started a brand new job.
Sort of. I'm still working at the same place, but my role has shifted completely: I'm a reporter again.
I'm sad my magazine was tabled indefinitely; it was work I loved. But I'm also – surprisingly, even to me – completely stoked about going back to full-time writing. I'll be a features and human interest reporter, which is exactly what I want to write. Meeting interesting people and learning their stories and crafting them into compelling prose – I geek out on that stuff.
It's just different now. I've spent the last several years editing and managing and directing other peoples' writing. Getting back to generating multiple stories weekly for our online news site and the newspaper is challenging. I haven't done it since college, which was a long eight years ago.
It helps to work with a killer set of coworkers who are generous with leads and lavish in their encouragement.
So now I'm on to a new chapter in my working life. I'll try to be a bit jaded, like any good journalist, keep my eyes and ears open, and remember the most important advice I got (and had to memorize) from Prof. Williams' JRNL 1100 class: "Omit needless words. Vigorous writing is concise." And make "every word tell."