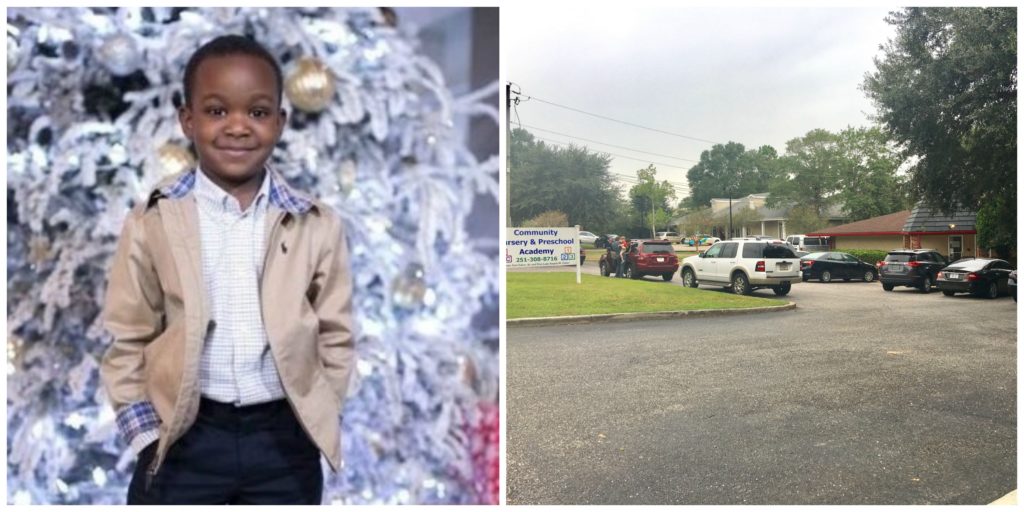 On Monday morning, Jasmyn Johnson dropped off her 5-year-old son Kamden at the Community Nursery & Preschool Academy in west Mobile, according to the day care director. He'd been enrolled at the church-run day care for about two weeks.
Later that morning he boarded the day care van driven by Valarie Rena Patterson, 46, for a ride to another day care location run by Community Ministries Inc.
By 3 p.m. Kamden was dead, his body discovered by passersby, laying near the driveway of a home less than 3 miles from his day care.
I've been following the issues surrounding Alabama's lack of regulation of religious day cares for the past few years. This is the most recent twist in that coverage.